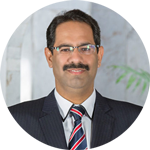 Mr. Ali Imran
We are glad to bring Supersecure onboard. They have teams that are abreast of the on-going security threats and latest protection technologies. Supersecure has helped our team in designing and implementing proactive security strategies for our organization. They are responsive, professional and reliable. We highly recommend them!
Saudi Pak Industrial And Agricultural Investment Company Ltd.
SVP / CIO – HEAD IT DIVISION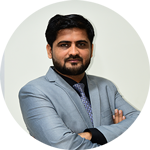 Noman Ali
In my opinion, "Super secure" is one of the best cybersecurity and SOC services provider in the market and their team is professional, friendly, and always available to help out. Plus, their prices are affordable for a mid-sized and large business organizations. We will be happy to recommend Supersecure to all those looking for International standard security assessment. Services. Supersecure.
To conclude testimonial, here are some very important points to establish a good relationship between "DFTL" and "Supersecure".
Increased satisfaction.
On-time delivery of projects within the allotted budget.
Effective execution.
Implement of innovative ideas and better thought leadership.
Quick response and allowance of time for new requests.
Negotiation in the beginning of project.
Project reports, reviews and meetings.
Accessibility and reliability.
Professional expertise.
Variety and quality.
Best Pricing.
Stability.
I recommend the company services.
Dawood Family Takaful Limited
VP Information Technology
Muhammad Ebrahim Tiwana
Chief Operating Officer, Falcon-i
Syed Wajeeh Zaidi
Head of ICT, Institute of Business Administration (IBA)